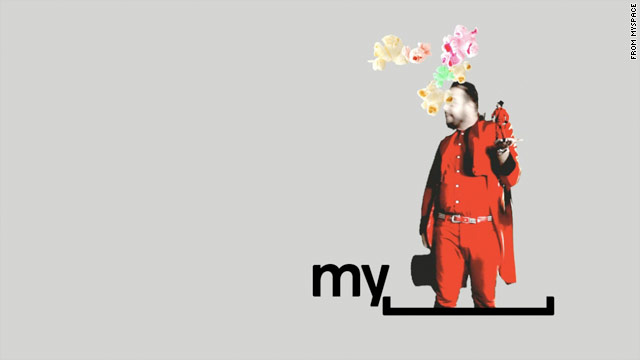 I was glad of the idea that after a string of muffed jobs to save MySpace from decline and a series of reshuffling and resignation from its top people, MySpace is on for a revamp and a deliberate reentering in the world of socials.
Now that's a bit of nostalgia for everyone who literally started their internet and music life with MySpace, left it for something like Facebook and now is trying to come back to it for its newer and slicker interface.
MySpace over the years
MySpace started in the social network world with a flag saying "nothing can beat us" and it's safe to say that they took the world by storm through its features I.e. focus on music and social networking. But with emergence of Facebook later, the once king of socials slowly faced a series of depression and was eventually upstaged by the coming of Facebook, Twitter and other newer sites.
Following several more bad reviews, the company which was once a hype, was bought by no other than Justin Timberlake with visions of what's it's going to be after.
Classic and New MySpace
The classic site was bombarded by so many blunders that the company overlooked such as chaotic profiles, spam accounts and NSFW posts and contents. With such blunders, users overlooked some of it's once nice features like the mail, the Instant Messenger, the mood sharing, bulletins, school connect, blogs and music.
Nevertheless, it's now in for some good future with its fresh and innovative edge. Seeing the new MySpace block format would have left you nostalgic for the past yet be amazed too of what it became now.
Look Overhaul—New MySpace Features
I for one like several things about it. Aside from like at first sight, the new MySpace offered new experiences to its old loyal users and new users. Below are the few:
Logo. It was the first step that any revamp should do. Old name but new face, new identity. Old name inhibits familiarity and new face exhibits changes. The logo which sometimes puts a blank after the word My (My______) at times contains a picture too or sometimes the word space itself.
Slick New Look

. With the look I mean it's the page that meets you after logging in. You can choose to view your news feed in it through three ways, stream view, grid view and playback mode. It's lay out is clean and doesn't gets you slap with bloated design of the old site which included 152 templates and 81 buttons. The new MySpace only boasts of just seven templates plus two buttons. Imagine the visual pollution you saved your eye from.  "Minimalist" seems to be their word at this moment.
Left to Right Horizontal Navigation. Though this wasn't new (

Google+

has it), still it come out as more novel compared to Facebook and Twitter.
Evoking Imagery. If you haven't been to the new MySpace yet, you'll be compelled to see its simple options, big visuals, receptive and intuitive design and big fonts. Your pictures may take up the whole browser which would prompt you to use your own high quality pictures than infringing some photos from the net. It gives you the chance to pair your photo albums with your playlists (mixes) too. Though it was said to be inspired by Pinterest's large photos, it can't be denied that the latest site is crafted with art.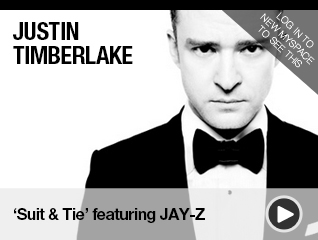 Music Focused. Music, mixes. You can get all of it with its audio controls at the bottom of the screen which is always present and requires you only to hover the mouse beneath the page. It becomes easy to navigate and to find artists, genres and stations to connect with wherein one can create and publicly publish a mix. With the sites new focus on entertainment, it gather's more fans at its feet. There was a sense of purpose for the integration of music art and photography.
*And try its radio button too. Gets you some live streaming from FMs.
Artists-Fans

. There is a new look with the artists pages too. The way to knowing some of your legitimate artist account is the blue chain, which means it has been verified by the site itself. With the site's focus on linking fans and artists, there will be lots of connection and interaction between the two. Pilot release, which would hopefully be followed by other artists, was made by Justin Timberlake with his new single that was exclusively released in the site.
Just type. This one is nice among its other feature. You can type in an idle page and voila you'll get to see what you are searching and what you are typing in large fonts too. Saves you time from looking for that search button and diving for your eyeglasses.
Cross Posting. If you can't beat them join them. The new MySpace allows you to cross post in Twitter and Facebook whether it's your status update or your photos or music. You get the idea.
Trending and Topics. There is a new Topic Pages—which has a display of information around a specific topic or artist or music and a Trending feed too which shows popular music, artists, videos and events. These can be dragged and dropped into your own folders.
User Friendly. That should go for all other social media. The new MySpace can take you where you wanted to be in two or three clicks. Plus it plays its videos nicely, may take the whole browser window but the navigation site can reappear at the move of the mouse. It can play back continuously too if you choose to do other things.
***
These new MySpace is on its beta stage and would take more tweak to finally take it to its final form. For now, it eggs on old users to see it for themselves and to add more invites. If Justin Timberlake made the perfect investment and if the new MySpace will pave better with its artsy and minimalist look, it's all to be seen in the future. As for now, all is well.